Opportunities abound for almost all businesses to advertise online.  In this workshop, you will discover the basics of online advertising platforms like LinkedIn, Google Adwords, Google Adwords Express, Google AdSense and Facebook.  You will learn what an online marketing sales funnel is, and you will learn the steps needed to begin building one for your business.
 Why Should You Attend?
You'll discover what the major platforms are today, along with some valuable tips on how to get going;
You'll discover the best online platforms for YOUR business so you won't waste your time, energy, and money in the wrong places;
The content will be simple to follow.  You won't be overwhelmed and we're not going to get real "techy";
It will be fun and you'll be able to learn from others and network with other local businesses;
You will discover the steps in developing your own online sales funnel (believe me, hardly anyone teaches this process step-by step);
The slides will be made available to for download and reference after the workshop;
About Your Presenter: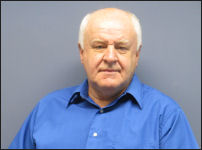 Vernon Wanner has worked in the digital marketing space since 2003 designing and hosting small business web sites, and doing email marketing.  Following a 7 year service with the SCORE organization, and 2 years serving as District Director for SCORE Illinios, he has turned his attention full time to helping small businesses become more profitable through utilizing digital marketing.  Vernon is a self-taught Certified SEO Professional with Planet Ocean's Search Engine News.  He has studied under digital marketing coach Kenny Goodman at Find the Edge, Neil Patel, and Facebook advertising guru Jon Loomer.
View Vernon's professional certifications at these pages:  Internet & ECommerce; Search Engine News