In this workshop, you will discover why Facebook is the online ad platform for generating traffic and leads at this time.
You'll see how to use Facebook to target people based on their interests – right down to the zip code locally for virtually any product or service.  

We'll take you inside the Ads Manager and show you how ads are set up and targeted.

We'll show you the bidding structure and how to control your ad spending.  

You'll watch a demo of how to build and prepare to publish at least one ad, two if time permits.
Even if you DO NOT use Facebook for business NOW, this knowledge is a MUST KNOW for any business!
Why Should You Attend?
Facebook claims to have about 2 billion users with 1 billion users active daily.  Your reach is bigger with Facebook;
Even with a small budget, you can reach thousands of people a day that meet incredibly specific targeting criteria.  That means lower marketing costs for your business;
The content will be simple to follow.  You won't be overwhelmed and we're not going to get real "techy";
As a local business, you can highly target a geographic region - right down to a zip code level.  You can focus on where your customers are geographically;
You'll discover how Facebook can be used to generate more leads and higher converting leads.  Higher conversion means more business for you;
The slides will be made available to for download and reference after the workshop;
About Your Presenter: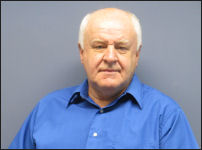 Vernon Wanner has worked in the digital marketing space since 2003 designing and hosting small business web sites, and doing email marketing.  Following a 7 year service with the SCORE organization, and 2 years serving as District Director for SCORE Illinios, he has turned his attention full time to helping small businesses become more profitable through utilizing digital marketing.  Vernon is a self-taught Certified SEO Professional with Planet Ocean's Search Engine News.  He has studied under digital marketing coach Kenny Goodman at Find the Edge, Neil Patel, and Facebook advertising guru Jon Loomer.
View Vernon's professional certifications at these pages:  Internet & ECommerce; Search Engine News