Every local business needs to be found in their service area. Period! Having a website is not enough, and you're aware of what has happened to Yellow Pages use in recent years.  Your business needs to be positioned ahead of your competition. In this workshop, you will learn the critical steps to setting up and managing your local search pages so that customers can find you in your local area.   
 Why You Should Attend:
You will uncover a step-by-step process you can use to develop top local listings in Google and Bing;
You will discover that there is tremendous potential in doing local listings the right way.  You'll have a significant competitive advantage;
You will understand that the process is not hard, but it does require work;
You will learn that there are 7 top local spots in Google (the Google 7-Pack A thru G);
The content will be simple to follow.  You won't be overwhelmed ;
It will be fun.  You'll be able to learn from others and network with other local businesses;
This kind of training is worth hundreds of dollars online; here it is available to YOUR Business for FREE;
The slides will be made available to for download and reference after the workshop;
About Your Presenter: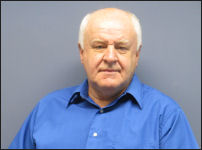 Vernon Wanner has worked in the digital marketing space since 2003 designing and hosting small business web sites, and doing email marketing.  Following a 7 year service with the SCORE organization, and 2 years serving as District Director for SCORE Illinios, he has turned his attention full time to helping small businesses become more profitable through utilizing digital marketing.  Vernon is a self-taught Certified SEO Professional with Planet Ocean's Search Engine News.  He has studied under digital marketing coach Kenny Goodman at Find the Edge, Neil Patel, and Facebook advertising guru Jon Loomer.
View Vernon's professional certifications at these pages:  Internet & ECommerce; Search Engine News